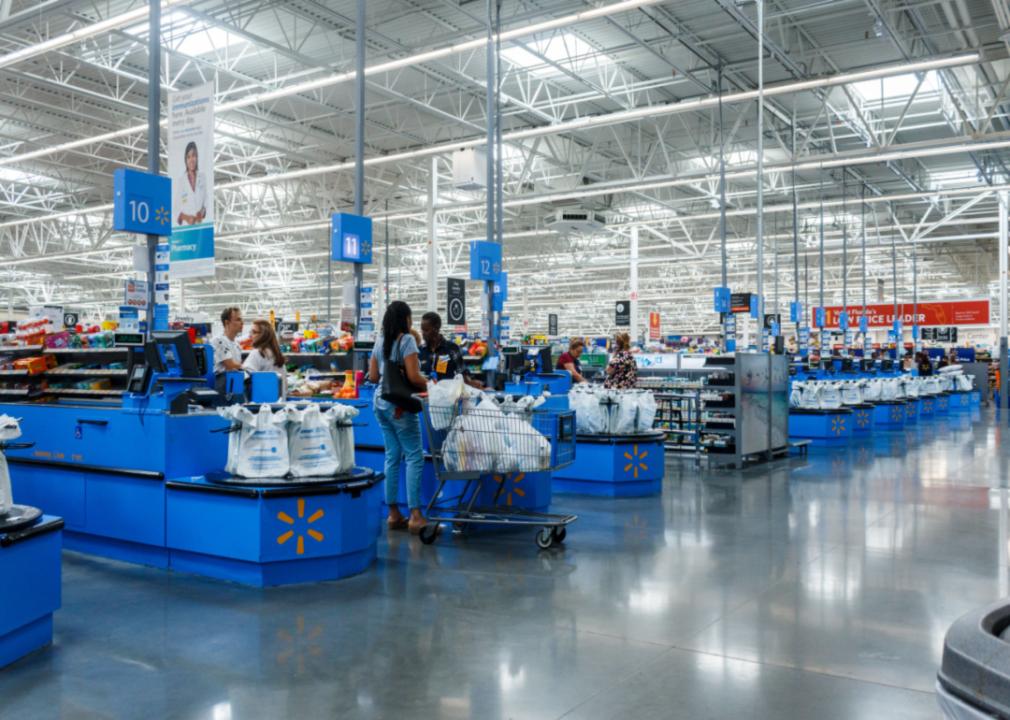 Chekyravaa // Shutterstock
Spending for in-person and online goods and services has moderated over the past year after seeing outsized growth during the early years of the COVID-19 pandemic.
The decline in sales growth has forced some retailers to roll out discounts. Others warn sales could drop further as consumers feel the squeeze of college debt payments returning this fall and still-rising prices for everything from weekly groceries to back-to-school clothing.
Shopdog analyzed spending data from the Census to illustrate consumers' reaction to inflated prices and higher borrowing costs in 2023.
Retail sales data can offer broad inferences about the spending habits of consumers in the U.S. economy and can serve as an indicator of economic health. Business leaders and Federal Reserve officials watch the data closely for signs that consumers could be struggling with their finances.
The COVID-19 pandemic and job loss caused the economy to contract rapidly and enter a recession, briefly hurting retail sales. With the help of stimulus checks and enhanced unemployment payments, Americans bounced back—and bought a ton of stuff: sporting goods, electronics, furniture, and new homes. And as COVID-19 vaccines rolled out, consumers shifted to spending on previously delayed travel.
Throughout 2021, a flood of stimulus money and rapidly rising profits contributed to a red-hot economy in which prices were rising faster than at any time since the 1980s. By 2022, Federal Reserve officials began raising interest rates in an attempt to cool down rising prices. So far in 2023, growth in sales has started to slow as consumers muddle through an increasingly expensive world.
Pandemic boom in the rearview as inflation erodes spending power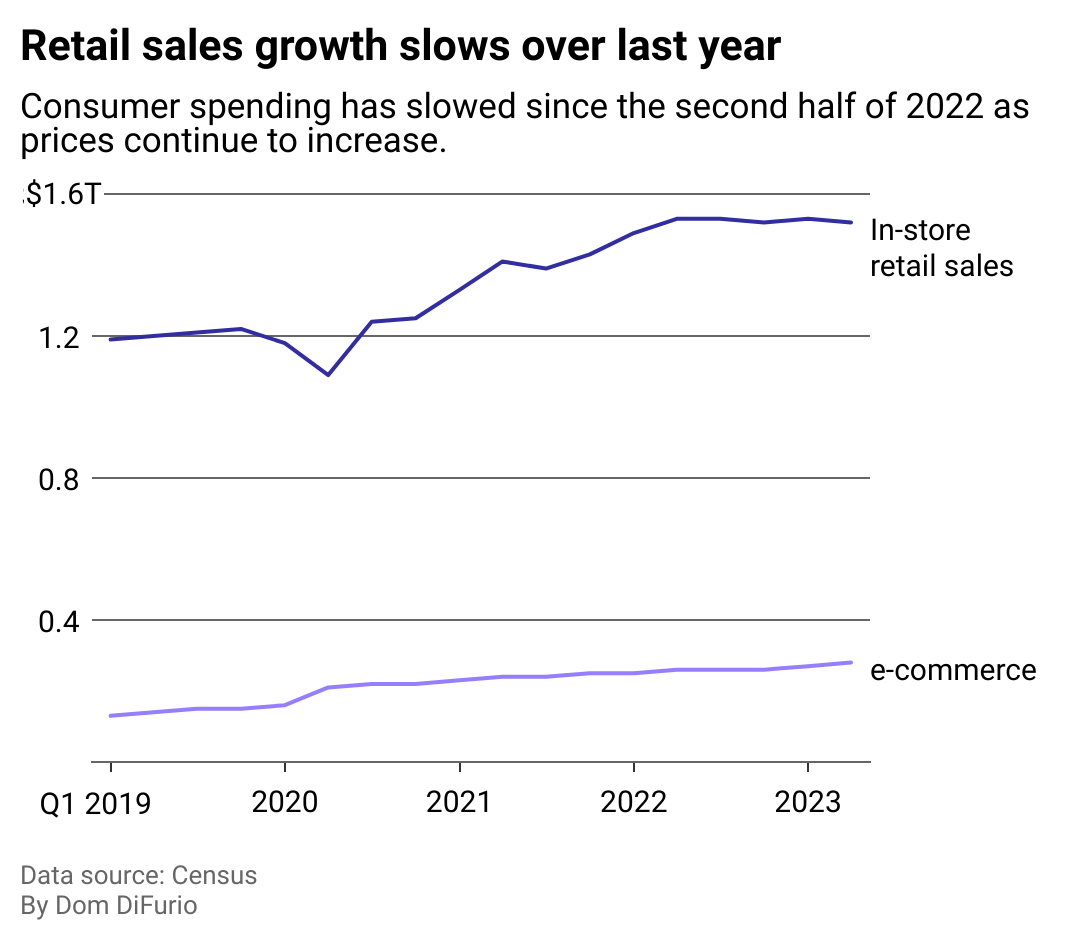 Dom DiFurio // Shopdog
Census data shows retail sales growth has slowed since federal officials began taking their fight against inflation seriously last summer. 
Overall inflation was still elevated at 3.2% year over year in July, stubbornly higher than the 2% goal Federal Reserve officials want to achieve. The Fed began raising its benchmark interest rates in April 2022 to make it more expensive for consumers and businesses to borrow money for things like new business, a home mortgage, or a new vehicle. 
When the Fed raises its interest rates, banks follow. A monetary policy like this aims to slow down an economy flush with cash so prices grow slower. It's a policy experts argue causes necessary pain for consumers in the short term to avoid perpetual inflation in the long term.
So far, the Fed has seen inflation cool from a modern high of 9% last year, but in late August, officials said they need to see it decrease further before they pause rate hikes.
Online retail spending is up 7.5% over summer 2022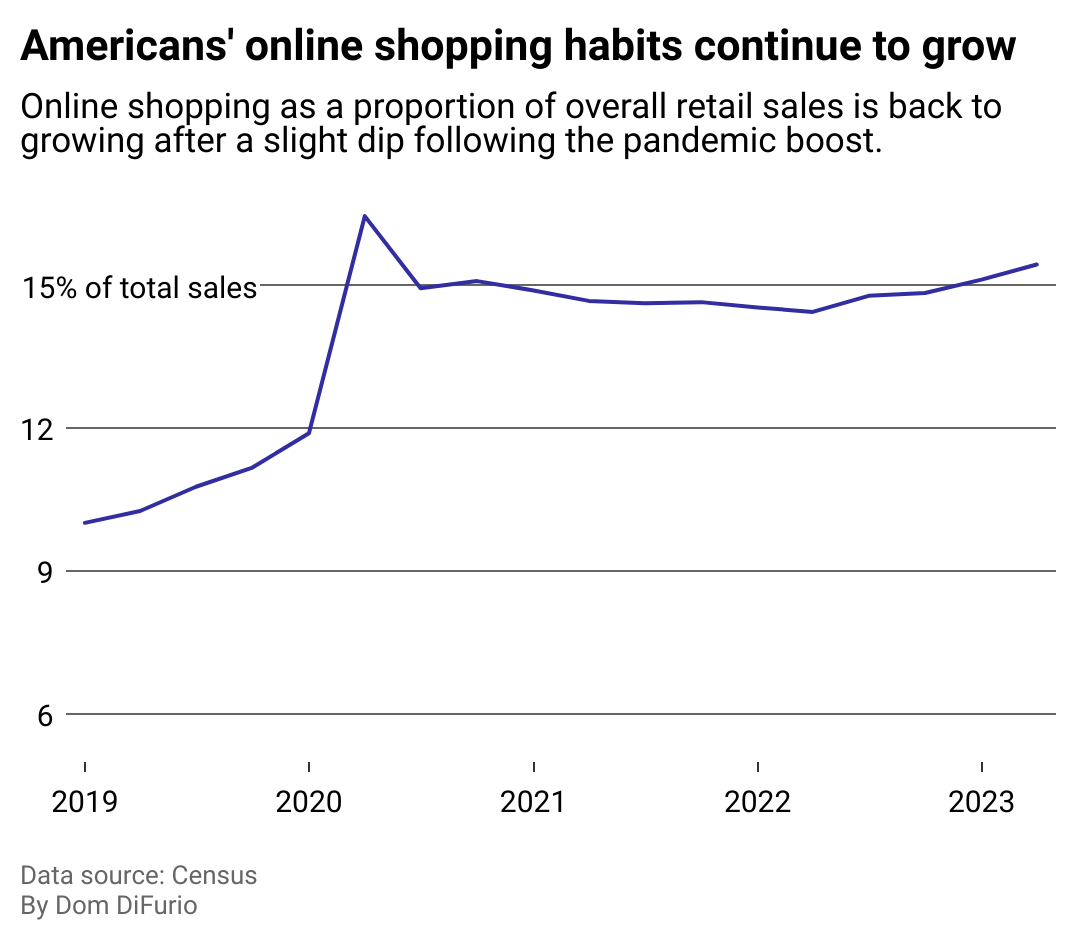 Dom DiFurio // Shopdog
Even as overall spending flattens, Americans' online shopping habits have reverted to pre-pandemic trends. Consumer spending has steadily shifted from retail to e-commerce since Jeff Bezos had the idea to sell books online in 1994. That steady growth got a big boost in 2020 when online shopping often became the only way to spend money.
After correcting downward as shoppers ventured out of their homes, the portion of retail sales happening online is growing again at pre-pandemic rates despite the overall challenges faced by consumers.
However, signs are emerging from retailers that the typical American may be unable to keep spending on goods and services the same way in the second half of 2023.
Stalled spending growth is cold comfort for nervous small retailers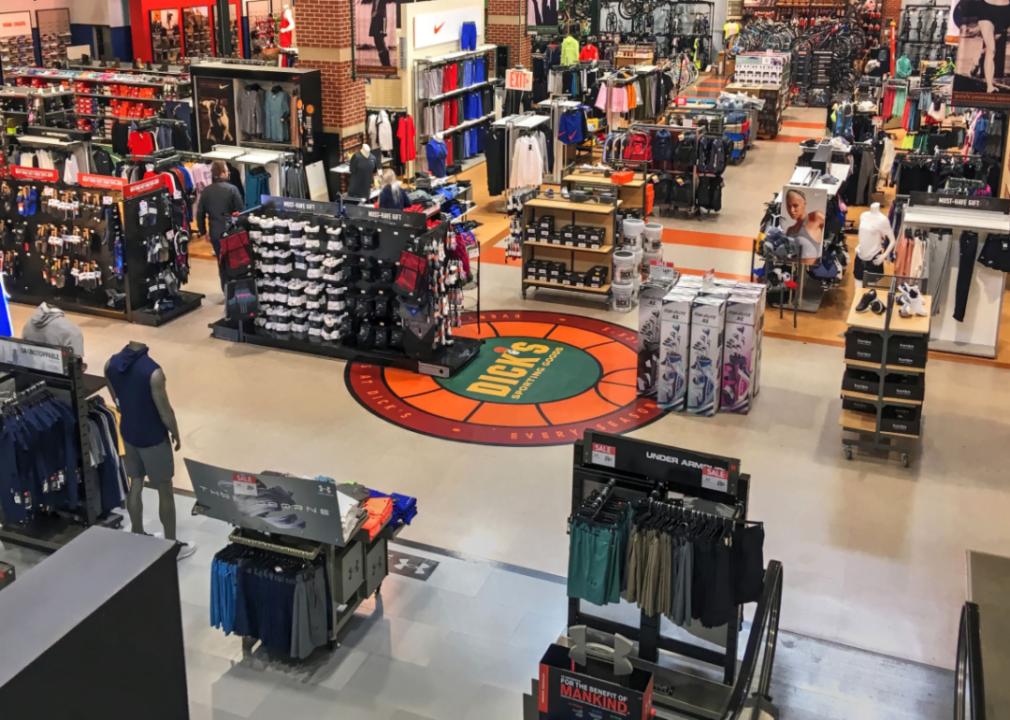 QualityHD // Shutterstock
Retail giant Walmart is raising its profit expectation through the end of the year, reporting gains in e-commerce sales. However, their projections starkly contrast with others in the retail space that are beginning to report gloomy forecasts.
Big sportswear retailers such as Dick's Sporting Goods, which usually benefit from a surge in sales during back-to-school season, have cut their profit expectations for the rest of the year.
And optimism is low, according to a 2022 industry report by the National Federation of Independent Businesses, which represents the interests of America's small businesses. Most small businesses believe the country is already in a recession despite no official call by the National Bureau of Economic Research, and they expect lower sales through the end of the year.
Story editing by Ashleigh Graf. Copy editing by Kristen Wegrzyn.
This story originally appeared on Shopdog and was produced and distributed in partnership with Stacker Studio.