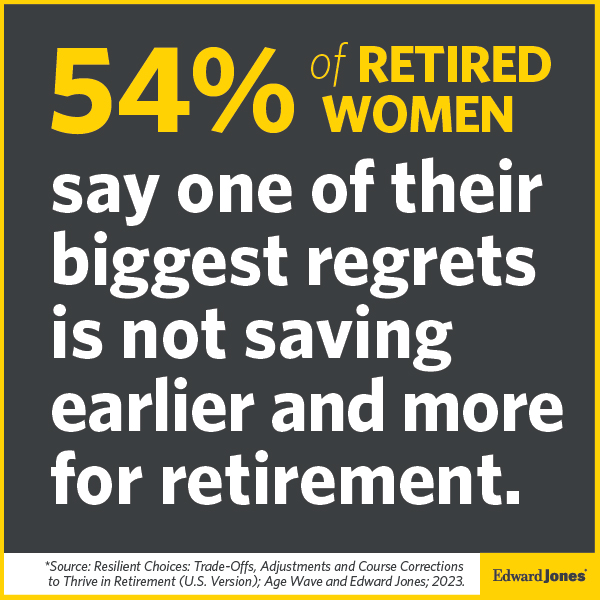 (NewsUSA)

- One of the biggest regrets of women who've retired?  Not having saved enough money.
In fact, according to new research from financial services firm Edward Jones and Age Wave, 56 percent of women surveyed have had to adjust their lifestyle in retirement due to financial constraints. Only 41 percent of males said the same thing.   
Why the gender gap?  At least part of it has to do with women having taken far fewer proactive financial measures than men – including eliminating debt, adjusting their investment mix, and developing and following a financial strategy – that may have helped secure a more comfortable retirement.